An azur coloured pearl of the orient
You only need to take a slight detour from the prestigious Croisette to find yourself in the golden square of the town, strolling through its history-filled streets and classic architecture. It's here that you will come across the charming rue Florian, home to a real Moroccan treasure, the Salama de Cannes.

First, even before the meal, you will be seduced by the atmosphere. The voyage starts from the moment you arrive. The decoration is elegant and deliciously oriental, perfectly bringing together traditional and contemporary. Next you will be transported on journey of typically Moroccan flavours, taking you across the Orient with all its unforgettable authenticity.
MOROCCAN AND MEDITERRANEAN SPECIALITIES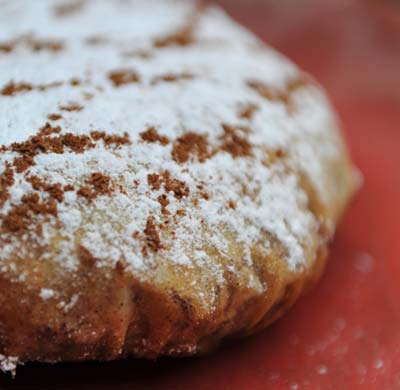 Chicken Pastilla
A festival for the taste buds
More than a delicacy, this is a celebration! Deliciously Moroccan, this pastilla, a must at festivals and special occasions, is as inescapable as it is pleasing. Swinging from sweet to savoury between each mouthful, this warm and hearty starter is a delight to taste buds with its lightly layered pastilla pastry, its chicken stuffing, eggs, onions and spices without forgetting the subtle mix of cinnamon almonds: subtle but oh how necessary! Whatever the occasion, the Pastilla will always make it better.
Jus de citron jaune, Swiss Mountain Ginger beer, Fleur d'oranger, Liqueur Italicus, Téquila Patron Silver

Jus de citron jaune, Menthe fraîche, Mûres fraîches, Swiss Mountain Ginger beer, Liqueur St-Germain, Gin Bombay Sapphire
Purée de passion, Sucre de canne liquide, Yahourt Grec, Liqueur Amaretto, Vodka Grey Goose
Saint-Germain de Provence
25€

Basilic frais, Sucre de canne liquide, Jus de citron jaune, aquafaba, Swiss Mountain Ginger beer, Liqueur St-Germain
Reservations by telephone only.
Every evening
First service
19H30



Second service
22H00 / 22H30